Six in the Attic is Irish Theatre Institute (ITI)'s key artist development programme providing artists with the space and resources to create and develop work.
Six in the Attic was established in 2011, focusing on supporting playwrights and theatre makers through mentoring, training and peer support establishing a community of artists. Since the foundation of the programme, Six in the Attic alumni have gone on to great individual successes – creating new work, winning awards, founding theatre companies, amongst many more accolades. In 2020 ITI established the Virtual Attic, offering additional places on the programme to non-Dublin based artists.
Six in the Attic & Virtual Attic artists:
Participate in a programme of mentoring, workshops & information provision delivered by the ITI team
Participate in a series of discussion and networking sessions (Six in the Attic's 'elevenses') with leading national and international practitioners
Have access to a dedicated desk in a shared workspace on the top floor of ITI (located on 17 Eustace Street, Temple Bar) and/or Have access to a hot desk in ITI when in Dublin as well as ITI's rehearsal/meeting room spaces for development and collaboration sessions
Have access to ITI's rehearsal/meeting room spaces for development and collaboration sessions
receive an artists' practice bursary of €1,000.
Through Six in the Attic, ITI aims to support and resource a community of professional theatre makers and artists to engage, explore, develop, debate and collaborate on their projects. Six in the Attic encourages participants to realise their artistic ambition, enhance their professional skills and facilitates them in fulfilling their artistic goals.
2022 Six in the Attic artists
Ginna Álvarez
Ginna Álvarez is a Mexican multidisciplinary theatre artist and published playwright. Her work is strongly focused on exploration of myths, folk tales, science, and anthropological theatre. She's collaborated with multiple theatre companies across Latin America and is currently based in Dublin. In 2021 she was awarded by Argentores for her play A Spell to hunt Deer
Shanna May Breen
Inspired by climate conversations, performance artist Shanna May Breen creates multi-platform artworks to carbonate change. Previous works have seen her compose a travelling sound project on board a coastal train, build a miniature mega city live on stage and plant 1000 native Irish trees in her hometown.
Luke Casserly
Luke Casserly is a theatre artist and director originally from Longford. His work weaves together environmental research, documentary, sound art, and site as a way of carving out space for new possibilities to emerge between live performance and landscape. Luke is an Associate Director of Pan Pan.
Kate Gilmore
Kate is an Actor/Writer from Dublin represented by The Lisa Richards Agency. Kate has received awards and support for writing from Screen Ireland, Axis Ballymun, ITI, RTE, Arts Council, Theatre Upstairs and Writers Guild of Ireland. Acting credits include work with Landmark Productions, at Gate Theatre and the Abbey Theatre.
Thommas Kane Byrne
TKB is Actor/Writer from the North Inner City. He is Creative Director of Breadline. TKB has been commissioned by companies such as Thisispopbaby, Axis, The Complex, The Abbey, Livin Dred, Dublin City Arts Office and Actor as Creator. He has been funded by Screen Ireland to bring Well That's What I Heard. Some of his acting credits include Derry Girls, Kin, and Dead Still. As well as theatre companies such as The Abbey and The Ark.
Erica Murray
Erica is a playwright from County Limerick. Her play The Cat's Mother won the Fishamble Award for New Writing in 2018 and was nominated for the Stewart Parker Award. In 2019 she was the Channel 4 Playwright in Residence at The Lyric Theatre. She is currently working on a new play for Rough Magic.
2022 Virtual Attic artists
Conor Burke
Conor Burke is an actor & playwright from Kildare. He is a recent graduate of the Royal Central School of Speech & Drama in London. He is the Creative Director of new theatre company Eruption Collective. Their first production Everything is Grand, and I'm Completely Okay opens at Smock Alley this August.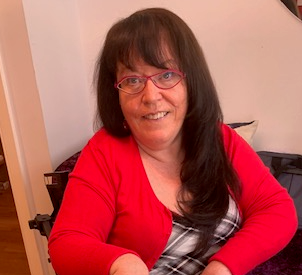 Rosaleen McDonagh
McDonagh writes from a Traveller feminist perspective. Her work includes Mainstream, The Baby Doll Project, Stuck, She's Not Mine, Rings, The Prettiest Proud Boy, and Walls&Windows. Rosaleen was appointed to The Irish Human Rights and Equality Commission in May 2020. She is also a member of Aosdana. Skein Press published her collection of essays titled Unsettled in September 2021.
John O'Donovan
John O'Donovan is a playwright and screenwriter from Clare. His plays include If We Got Some More Cocaine I Could Show You How I Love You (Methuen Drama), Flights and Sink (Nick Hern Books). In 2022 he was awarded the ITI's Phelim Donlon Bursary and the Abbey Theatre residency at CCI Paris.
Emma O'Grady
Emma O'Grady is a theatre artist, actor, writer, film-maker and production manager, currently living on Inis Oírr, who creates art inspired by true events, real lives and shared histories. Her work includes What Good is Looking Well When You're Rotten on the Inside? (theatre) and Mad, Bad and Dangerous (film).
Dee Roycroft
Dee is a participant on the Mill Theatre's Maven's Programme and recently completed an MFA in Creative Writing. In May her short play 'Amelia' was performed in the Belltable as part of Future Limerick: Climate Arts Festival. Following an extensive career in theatre, Dee has spent the past decade in the film and television industry as a writer, script editor and creator.
Amanda Verlaque
Amanda Verlaque writes for stage, screen and VR. The Lyric Theatre recently produced her critically acclaimed play This Sh*t Happens All the Time. In 2021 The MAC produced her critically acclaimed debut hybrid play Distortion. She's just made her directorial debut with Egg, a VR short film produced by RETìníZE.