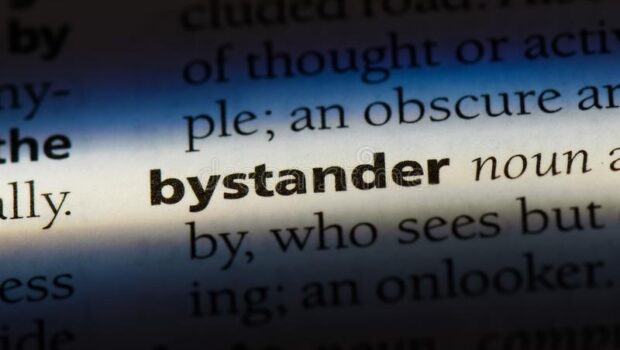 Bystander training is an effective way to empower people to address and prevent harassment and discrimination in a workspace. It equips workers with the right knowledge, tools and motivation to intervene safely and stop inappropriate behaviour before it rises to the level of unlawful harassment. These in-person workshops will be led by Dr Louise Crowley, Professor of Law at UCC and Director of the UCC Bystander Intervention Programme, and leading policy analyst and consultant Olwen Dawe, who has an established track record in developing and implementing equality, diversity and inclusion projects.
PROVIDER: Safe to Create
DATES & LOCATIONS:
17th April – DUBLIN – morning 10.30 to 1.00PM – BOOK YOUR PLACE HERE
28th April – CORK – morning 10.30 to 1.00pm – BOOK YOUR PLACE HERE
4th May – GALWAY – Afternoon 2.00 to 4.30pm – BOOK YOUR PLACE HERE
18th May – BELFAST – morning 10.30 to 1.00pm – BOOK YOUR PLACE HERE
25th May – LIMERICK – afternoon 2.00 to 4.30pm – BOOK YOUR PLACE HERE
COST: Free of charge
FORMAT: In-person, tutor led
ACCREDITATION: Certificate of Completion
FURTHER INFO:
There are 24 places on the workshop. To secure a place please email info@safetocreate.ie with:
An up-to-date CV
If you wish to avail of a bursary
A paragraph stating:
Your experience of intimate scenes to date and in what capacity.
What you are hoping to achieve by attending this workshop.
Places will be offered based on eligibility ​and on a first-come first-served basis.
Once accepted into the workshop, you will be sent some details with what to prepare ahead of time.
NB. This is not an intimacy practitioner training and should not be used or claimed as such. Before attending the weekend, you will be asked to sign a participant agreement which stipulates the level and kind of workshop attended.
About Ita O'Brien
Ita O'Brien is the UK's leading Intimacy Coordinator and founder of Intimacy on Set, her company set up in 2018, which provides services to TV, film, & theatre when dealing with intimacy, sexual content, and nudity. Most recently Ita has worked on Normal People (BBC3/Hulu), Sex Education 1&2 (Netflix) and I May Destroy You (BBC/HBO). Ita featured as a key speaker at ITI's Speak Up & Call It Out event(March 2018) and facilitated an Intimacy On Stage workshop in Dublin, hosted by ITI (January 2019).
About Intimacy on Set
Intimacy on Set was established in 2018 by Ita O'Brien in response to the growing demand for Intimacy Directors/Coordinators for Theatre, Film and Television and teaching in Drama Schools. At the heart of the organisation are the Intimacy on Set Guidelines which have been adopted widely in the industry. Intimacy on Set provides experienced Intimacy Directors/Coordinators to international productions, are training the next generation of Intimacy Directors (theatre) and Coordinators (film & TV) for the global Industry, as well as working with the leading Drama Schools, and sharing the Guidelines with staff and students alike to embed best practice into each organisations' ethos.