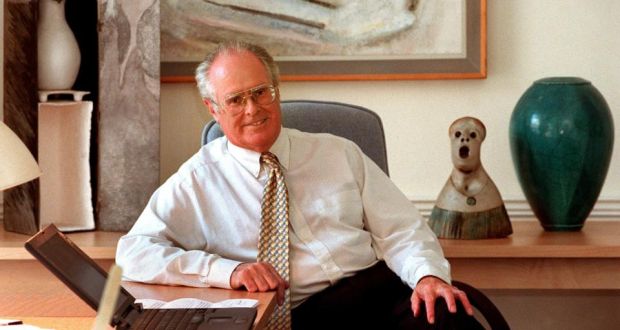 Born in Dublin and educated at Belvedere College, Phelim graduated from UCD with a BA Honours degree in English and Italian, and a MA in Old and Middle English. Following university, he joined the family business of wine and spirit shipping as a senior executive, leaving in 1978 when he was appointed House Manager of the Olympia Theatre in Dublin.

After this Phelim became general administrator of the Irish Theatre Company (ITC). He joined the staff of the Arts Council in 1983, as Administration and Film Officer, and he was appointed as Drama Officer in 1985, a post he held until 2000. He also had responsibility for Opera from 1996-2000. He retired from the Arts Council in 2001, having spent the final eighteen months there as Director of the Auditoria Project, which was a review of the built infrastructure for the performing arts throughout Ireland.

As an independent arts consultant, Phelim undertook a range of research and advisory tasks for the Pavilion Theatre, Dún Laoghaire, Waterford International Festival of Light Opera, the Belltable Arts Centre, Offaly County Council and Údarás Na Gaeltachta. He was a judge for the Irish Times Theatre Awards in 2003 and 2004 and was a member of the Planning Board for Irish Stage Designers to participate in the Prague Quadrennial Exhibition in 2007.

Orlaith McBride, Former Director of the Arts Council (2011-2019), said: "Phelim's commitment to the arts in general and drama specifically was absolute. He was a passionate advocate for new and emerging talent, and did as much as anyone in the Arts Council's history to develop professional theatre in Ireland."

Throughout the years, Phelim served as a mentor to Irish Theatre Institute's Co-Directors Siobhán Bourke and Jane Daly. As a tribute to Phelim and his love of playwriting, ITI created the annual Phelim Donlon Playwright's Bursary and Residency in 2015. The bursary is currently supported by an anonymous donor and is awarded annually in December. This annual celebration serves as a reminder of the love the theatre community continues to have for Phelim.